fake as look at these engines
http://upload.wikimedia.org/wikipedia/commons/c/ce/Convent_of_the_Sacred_Heart_Rose_Bay.jpg
en.wikipedia.org/wiki/Clare_of_Assisi

(July 16, 1194 –
August
11, 1253), born Chiara Offreduccio, is an Italian
saint
and ... When she turned
12
her parents wanted her to marry a young and wealthy ... Pope Pius XII designated her as the patron
saint
of
television
in 1958
After a tryst with a young man at a fair in 1951, Philomena became pregnant and was sent by her father to
Sean Ross Abbey
in
Roscrea
in Ireland. After giving birth, she was forced to work in their
laundry
, seven days a week, for four years to pay off the cost of her stay. One day she discovered that the nuns had given her son to a couple for adoption, without warning or a chance for Philomena to say goodbye. Philomena kept her lost son a secret from her family for fifty years, but she visited the convent periodically to try to find him. She had one small photograph of him. The nuns repeatedly told her that they were unable to help her.
this is a pile of rubbish
dummies
LOOK HOW THE PROFILE IS THE SAME IE MIND GAMES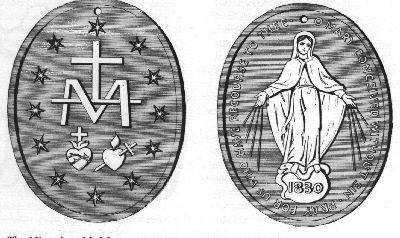 The Society of the Sacred Heart was founded in the turmoil of post-Revolutionary France by Saint Madeleine Sophie Barat. Its history is the story of strong and dedicated women true to the Society's motto, "Cor unum et anima una in Corde Jesu" (One Heart and One Mind in the Heart of Jesus).
The daughter of a wine cooper in the wine country southeast of Paris, Madeleine Sophie Barat was educated beyond the norms of her contemporaries and well-suited for leadership of a religious community dedicated to prayer and education. In Paris, on November 21, 1800, at the age of twenty, she and three other young women consecrated themselves to "make known the revelation of God's love." Centered in personal and communal prayer, they set out to give young women a classical education - not common in their day - and to offer religious studies and practical skills. They began to call themselves the Society of the Sacred Heart.
Rose Philippine Duchesne was born in Grenoble, France on August 29, 1769, one of seven sisters and one brother. Her family was known for its strong will and forceful personalities. Educated by the nuns at Sainte Marie-d'en-Haut, the Visitation convent in Grenoble, and expected by her mother to serve the poor, Philippine felt called to religious life at an early age. Her fervent desire to serve God gave her the courage to overcome her father's objections and enter the Visitation convent at age 18.
The French Revolution interfered with Philippine's plans, as all religious houses were closed or suppressed during that time. For eleven years, she attempted to live the rule of her order outside the convent, while serving her family and those suffering from the Reign of Terror, including those imprisoned at the convent. In time, she purchased the building in the hopes of re-opening it as a Visitation convent; several women joined her, but could not withstand the difficulties of their lives there. Then, in December 1804, Madeleine Sophie Barat came to call. Mother Barat had founded the Society of the Sacred Heart in 1800. She had been encouraged by her mentor and co-founder, Father Joseph Varin, SJ, to connect with Philippine to establish a new foundation for the Society in Grenoble. Rose Philippine Duchesne entered the Society of the Sacred Heart, and the two women became immediate and lifelong friends, a friendship that would touch the lives of generations.
Philippine longed to serve in the New World, but it would be thirteen years before she received the permission of her friend and superior, Madeleine Sophie. In 1817, Bishop DuBourg of Louisiana journeyed to France to recruit religious and priests to help him in his large territory. After much pleading from Philippine, Sophie at last consented. Philippine set sail from Bordeaux on the Rebecca, March 21, 1818, with four other Religious of the Sacred Heart. After a storm-filled passage, they landed near New Orleans on the Feast of the Sacred Heart, May 29, 1818.
Janet Erskine Stuart was born November 11, 1857 in the Anglican Rectory of Cottesmore, Rutland, England. As a child of thirteen, she set out on a solitary search for Truth, having been urged to this venture by a casual remark of one of her brothers that every rational creature must have a last end. The search for this last end took, she said, seven years and brought her to the Catholic Church at the age of twenty-one. In 1882, she entered the Society of the Sacred Heart at Roehampton, outside of London, where she was to spend 30 years of her religious life. Named Mistress of Novices soon after her profession, she became Superior in 1894, and 17 years later was elected the sixth Superior General of the Society of the Sacred Heart. While Superior General, Janet Stuart set as a goal to know all the religious personally and visited every community in the Society throughout the world.
Raised in
Fairport, New York
, Hoffman studied acting at the
New York State Summer School of the Arts
and the
Tisch School of the Arts
. He began his career in 1991 playing a defendant in a rape case in an episode of
Law & Order
, and the following year he began to appear in films. He gained recognition for his supporting work throughout the 1990s and early 2000s in minor but seminal roles in which he typically played losers or degenerates, including a conceited student in
Scent of a Woman
(1992), a hyperactive storm-chaser in
Twister
(1996), a 1970s pornographic film boom operator in
Boogie Nights
(1997), a smug assistant in
The Big Lebowski
(1998), a hospice nurse in
Magnolia
(1999), a music critic in
Almost Famous
(2000), a phone-sex conman in
Punch-Drunk Love
(2002), and an immoral priest in
Cold Mountain
(2003).
17